When SP Services announced that you can now get your electricity from any of the providers listed under the Open Electricity Market (OEM) in 2017, I didn't jump at the chance right away.
Oh the ignorance, I regret that very much. The reason why OEM was created is to encourage competition and innovation, so most of the new provides will give you competitive (read: cheaper) electricity tariff than SP Services. I was basically walking away from monthly savings by not revising where I get my electricity from.
When I finally got around to looking into OEM, I knew I wanted to support a company whose values aligns with mine - which is:
To use energy that is more environmentally friendly, aka clean energy. And in a place as sunny as Singapore, it only makes sense for it to come from solar.
I also wanted the company to be providing true clean energy, not just carbon offset or carbon neutral.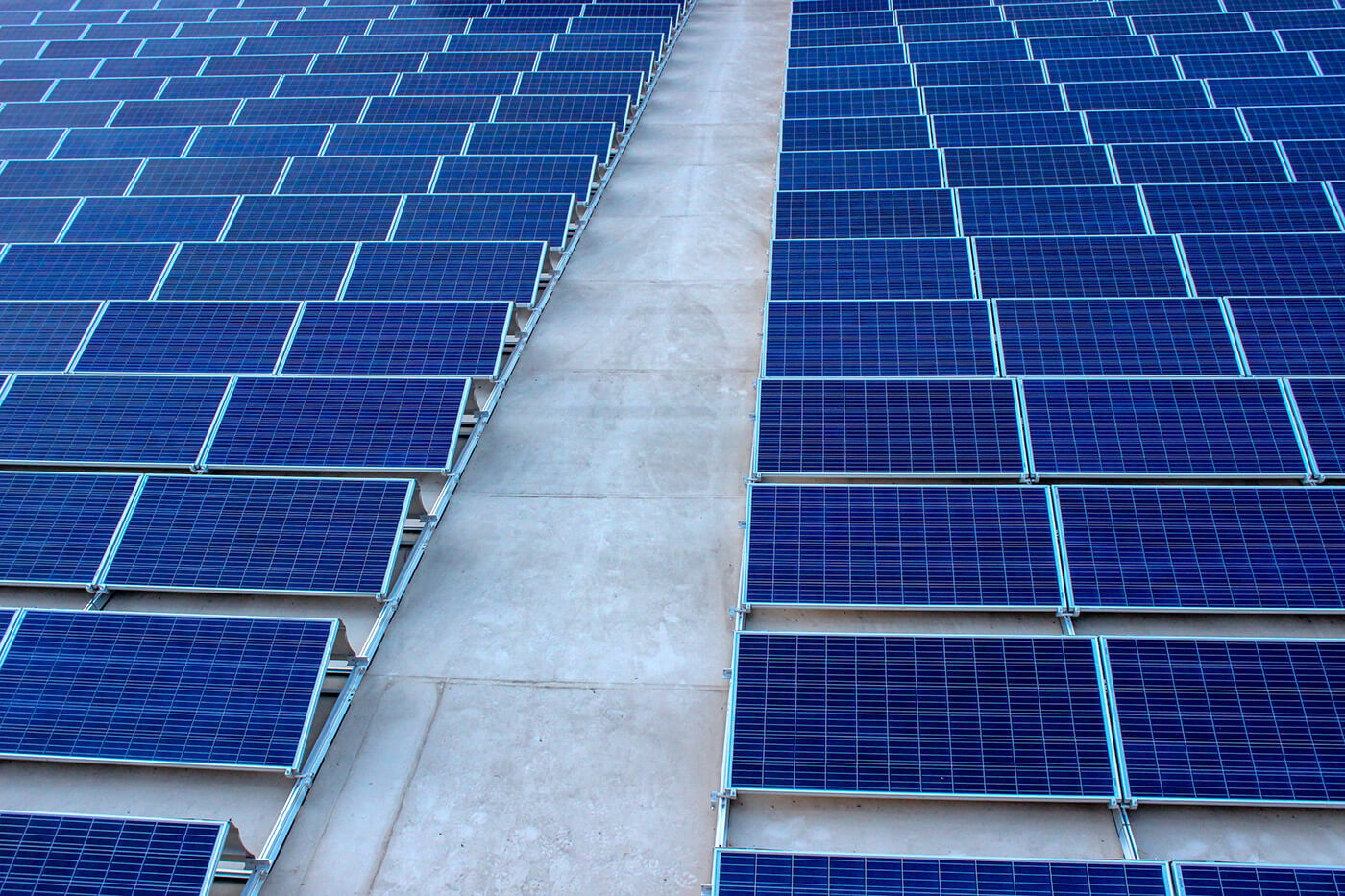 So while there are a few "green" options in the OEM, I chose to go with Sunseap. Here are my reasoning:
1. Sunseap is the only provider in Singapore devoted to clean solar energy
Let me start off with a little disclaimer: by signing up with Sunseap (or other OEM providers) nothing will directly change in your home. Regardless which provider you choose, your electricity will still be supplied through SP's grid.
However, what you're getting is essentially the power to choose which provider you support. And by buying electricity through Sunseap, you are supporting the only real clean energy provider in Singapore.
What is clean energy?
What does it mean by "real" clean energy provider? To understand this, we need to talk about carbon offsetting.
First of all, quoting from Wikipedia, carbon footprint is the total greenhouse gas (GHG) emissions caused by an individual, event, organization, service, place or product, expressed as carbon dioxide equivalent. A carbon offset is a reduction in emissions of carbon dioxide in order to compensate for emissions made elsewhere (in this case, our electricity usage).
Clean energy is different than carbon offset. Clean energy is generated from renewable resources - such as solar, wind, rain, waves, and geothermal heat - which you can say is unlimited. As opposed to fossil fuels, which will run out at some point of time.
How does Sunseap provide clean energy?
Since your electricity is supplied through SP grid anyway, signing up with Sunseap is sort of like carbon offsetting in that your electricity usage generates "credits" for renewable energy, aptly called Renewable Energy Credit or REC for short (read more about how REC works).
However - here is where the real difference lies: because Sunseap is currently the only provider in Singapore whose focus is fully on solar power, your credits goes to building solar power system in Singapore! Instead of to activities that simply reduce carbon emissions, like planting a tree, for example.
And I have been quote impressed by Sunseap. Not only have they installed more than 1,000 solar panels accross Singapore, recently Sunseap has also taken steps to build renewable energy in Singapore. Their most recent efforts being the floating solar farm off the coast of Singapore (one of the largest in the world!) and committing to installing mobile solar systems on temporary vacant lands.
2. Sunseap's tariffs are one of the cheapest solar options in Singapore
Depending on the plan and length of contract, they could be 15-25% below SP tariff, which means… instant reduction of your utilities bill per month. Keep in mind, this would only affect the electricity portion of your bill - not water or gas, if you have gas.
I'll reiterate this again: ALL OEM providers are cheaper than SP Services - not just Sunseap! Which is why at the very least, you shouldn't wait to switch your provider.
Sunseap's plan types
There are two kinds of plans for Sunseap: Discount Off-Tariff (aka DOT), or Fixed-price plans. What does this mean? Well, SP tariff is a variable rate, revised quarterly based on guidelines set by the Energy Market Authority (EMA). The rate could go up or down each quarter. So the DOT plans are a discount off the current SP rate, which means it will change per quarter, whereas fixed-price plans stays the same throughout the lengh of contract.
So, if you think SP tariff will go down, then choose the DOT plan. If you think the tariff will go up, then choose fixed price. I personally like DOT plan because SP tariff is regulated, so I feel it would be fair.
Aside of that, Sunseap has 3 different plans depending on the % of clean energy, and within the plans there are also different tariff depending on the length of contract. You can review the plans here, but it's important to note that the bigger the % of clean energy, the more expensive it will be.
Sunseap plans contract length
Another notable point is that, the 50% and 100% solar plans requires 24 months contract. Unfortunately this might not ideal for those who are renting. If you don't want to be bound by such long contract, you can select the 1% plan, which comes in 6, 12 and 24 months and still at cheaper prices than SP tariff.
I know 1% such a miniscule fraction of clean energy, but you'll still be supporting Sunseap for their efforts to generate solar power.
3. Sunseap has sign up promos
You can check Sunseap's promo page to see what promotions they have. Currently, they are only running promotions with NTUC members and UOB cardholders.
But if you do not fall under either categories, fret not! You can use my promo code - Enter 0WPGVROA when you sign up for a plan with Sunseap, it will give you to $20 off your first bill!
How to sign up for Sunseap
Signing up is super easy! Just select the Sunseap plan you want here, provide your SP account number and they'll take care of the rest. Your next SP and Sunseap bill will be prorated so there is no overlap.
And don't forget to quote my referral code 0WPGVROA during sign up if you want $20 off your first bill! 😬
Keep in mind that Sunseap is only taking care of the electricity portion of your bill, so you'd still have to pay SP for water and gas, if any.
My honest review after switching to Sunseap after almost 2 years
My experience with Sunseap has been great. There was of course no noticeable change with electricity since it's still supplied from SP grid.
The only change is that Sunseap's billing is done separately from SP, and it's still quite manual. Every month around the 18th, they would send me a statement to my email with the full breakdown in a PDF atachment. I check the statement, use PayNow to pay the bills, and forget about it until the next billing cycle. I suppose this could be a negative point if you're not the type of person who is on top of their bills every month, because it's one more bills to tend to.
Prior to signing up for Sunseap, I had heard that Sunseap had issues with their billing, in that sometimes they would not send it monthly but bill several months at once. I'm happy to report that so far, I haven't encounter such issues. Except once small one recently, where my April 2021 had extra line items that reversed some referral rebates I had previously received for recommending Sunseap. Thankfully, I AM the kind of person who checks her bills before paying. All I had to do was email them and they rectified the issue within one business day. So, check your bills before paying! This is a good adulting habit to form anyway, even outside of this context.
I initially signed up for the Sunseap 1% plan for 6 months to observe their operation and because didn't want to commit to a long contract just yet. When it went well, I renewed it for another 12 months. Next renewal, I plan to go Sunseap 100% for 24 months.
Other comparable solar plans in OEM
Taking into account the following criteria I had in mind:
Provide Solar energy
Actually clean energy, not just carbon offseting
Aside of Sunseap, the only other plan that is comparable at the time is Geneco Get Sunny. However, it's more expensive than Sunseap for the DOT plan. Their fixed price is cheaper though!
Additional recommended reading
–
If you've read this far and decided that you want to sign up with Sunseap, consider using my Sunseap referral code! Enter the code 0WPGVROA when you sign up for a plan, which entitles you to $20 off your first bill (Full disclosure: They will also credit me $20 on my next bill for each referral made)
And that's all for today! I hope this article has helped you in deciding which OEM provider for your electricity.