With Singapore borders being closed indefinitely this year thanks to COVID, we've been left with no choice but to stay in Singapore. I realize this may be a once in a lifetime opportunity. I may never have this chance again - to stay consecutively in Singapore for this long. Because once the border is open again, I'm definitely not staying put. So I took advantage of this to finally upskill myself and… get a driving license at the ripe age of… nevermind, I'm not disclosing my age here.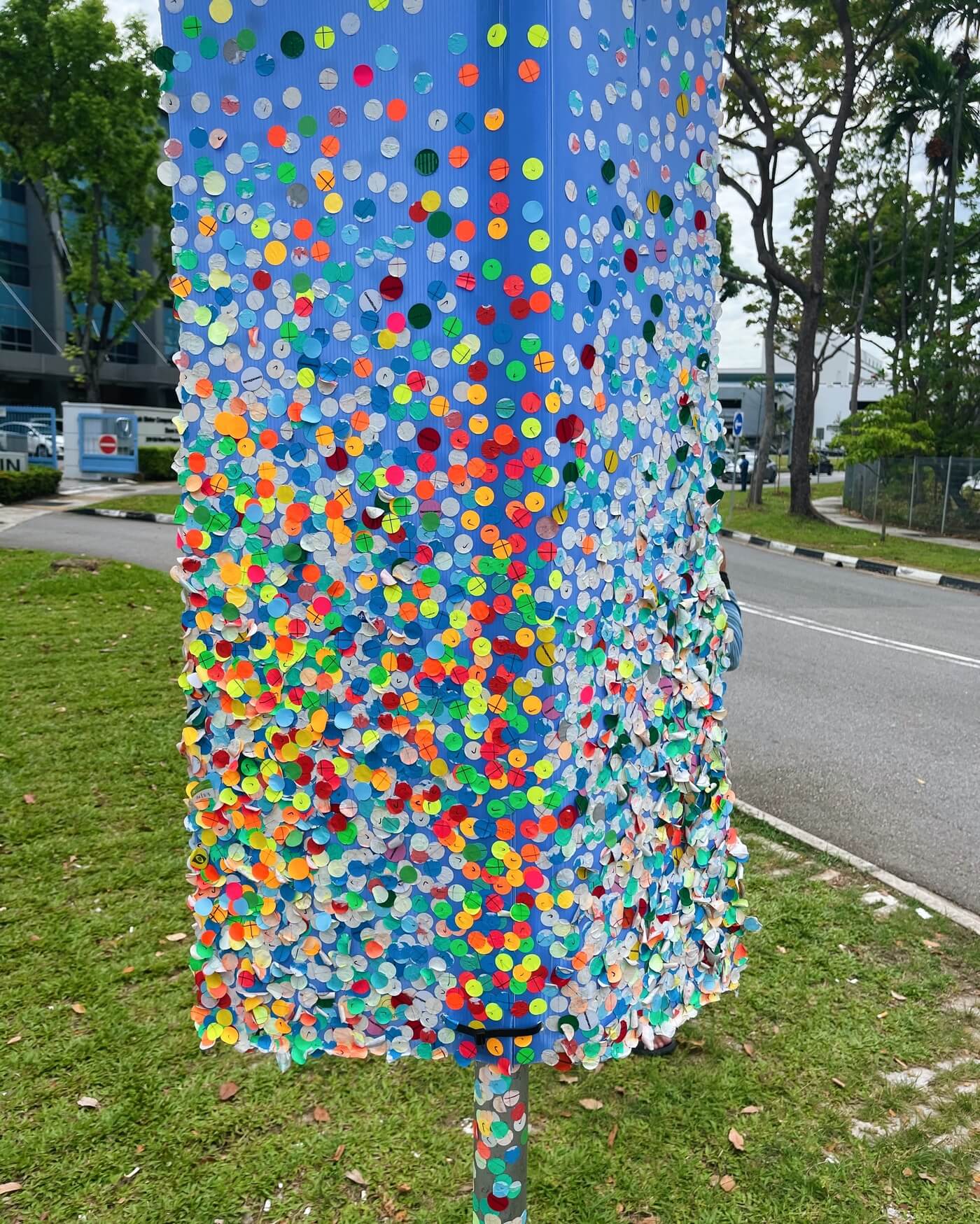 Anyways, here is my experience!
The Cost of getting a Class 3A driving license with ComfortDelGro Driving Centre (CDC)
You can check CDC Course fees here, but they don't provide a total sum so it's hard to say how much it will cost. I've created this CDC Cost Calculator on Google Drive that you can duplicate and play around with. Simply adjust the fields highlighted in orange, since those are the only ones you have control over. For example, you could choose to take lessons are off-peak or peak hours, or you might require more than once to pass the tests.
At minimum, it's going to cost at least $ 2,449.44 to get your license via CDC. This takes into account:
24 lessons (the minimum amount it takes to cover the syllabus)
Lessons taken the cheapest possible lesson (Weekdays off-peak hours), and
Assuming you pass all the tests (Basic Theory Test, Final Theory Test and Practical test) in one try
Cost of the get the driving license itself at the end of it all
But of course, for some it might take more than 24 lessons before you are ready for the practical tests. On the other hand if you are already experienced in driving, it might take less than 24. Also, it might not be possible for you to take the lessons at the off-peak time, so the more realistic figure is probably in the range of $2,900++, if you pass the tests in one try.
Keep in mind failing a practical driving test (NOT theory tests) is probably the most costly item in your whole journey. It means you need to pay another $320+ to take the test again, since CDC bundles up the test with the cost of warm up and vehicle rental fee.
Okay, now that we got that out of the way here's how you can get a driving license at CDC:
Step 1: Get an eAppointment to register in person at the driving centre
Because of COVID, you can not walk-in to register anymore. You need to register for an eAppointment at their website, and they are usually 8-9 weeks away. However, keep checking! Slots do open up as people cancel. For example, I registered on March 31, and was able to get a slot for April 1 (the next day!)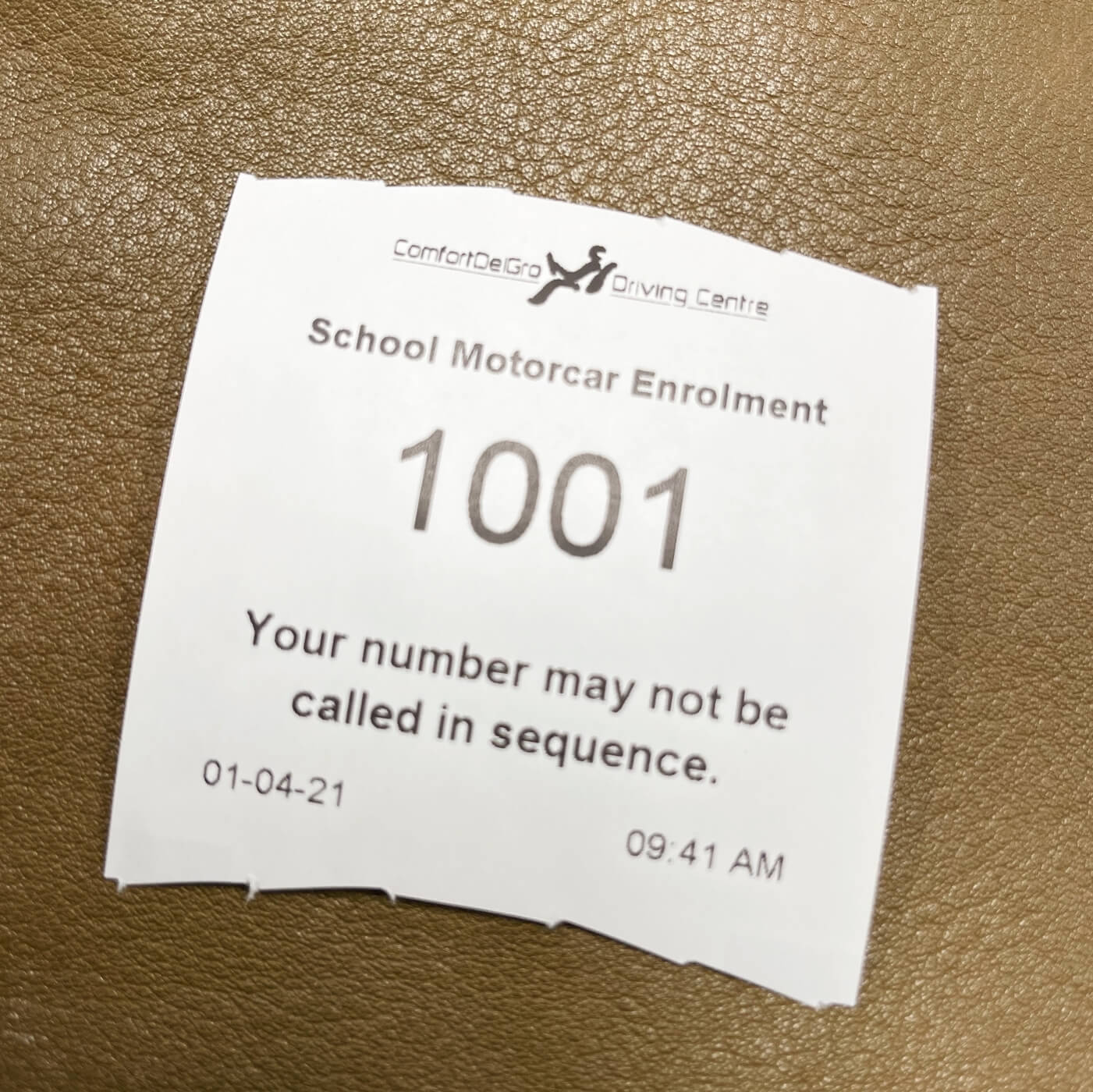 Step 2: Show up for the appointment and top up your account while at CDC
When you show up for the appointment, you'll speak to an actual human being. They'll register you, perform an eye test at the counter, and get your photo taken at the booth nearby. This process should not take very long.
While you're at the counter, I also recommend to top up about $800.00 to your account. You can do this via the machine outside, and that's what you'll be doing next time, but doing it now at the counter is just so much easier. Otherwise, you can still do this at home but it costs 90 cents per transaction to top up via online banking.
I recommend having a good balance on your account since you don't know when lessons slots are going to open. I'll touch on this a bit more on Step 4.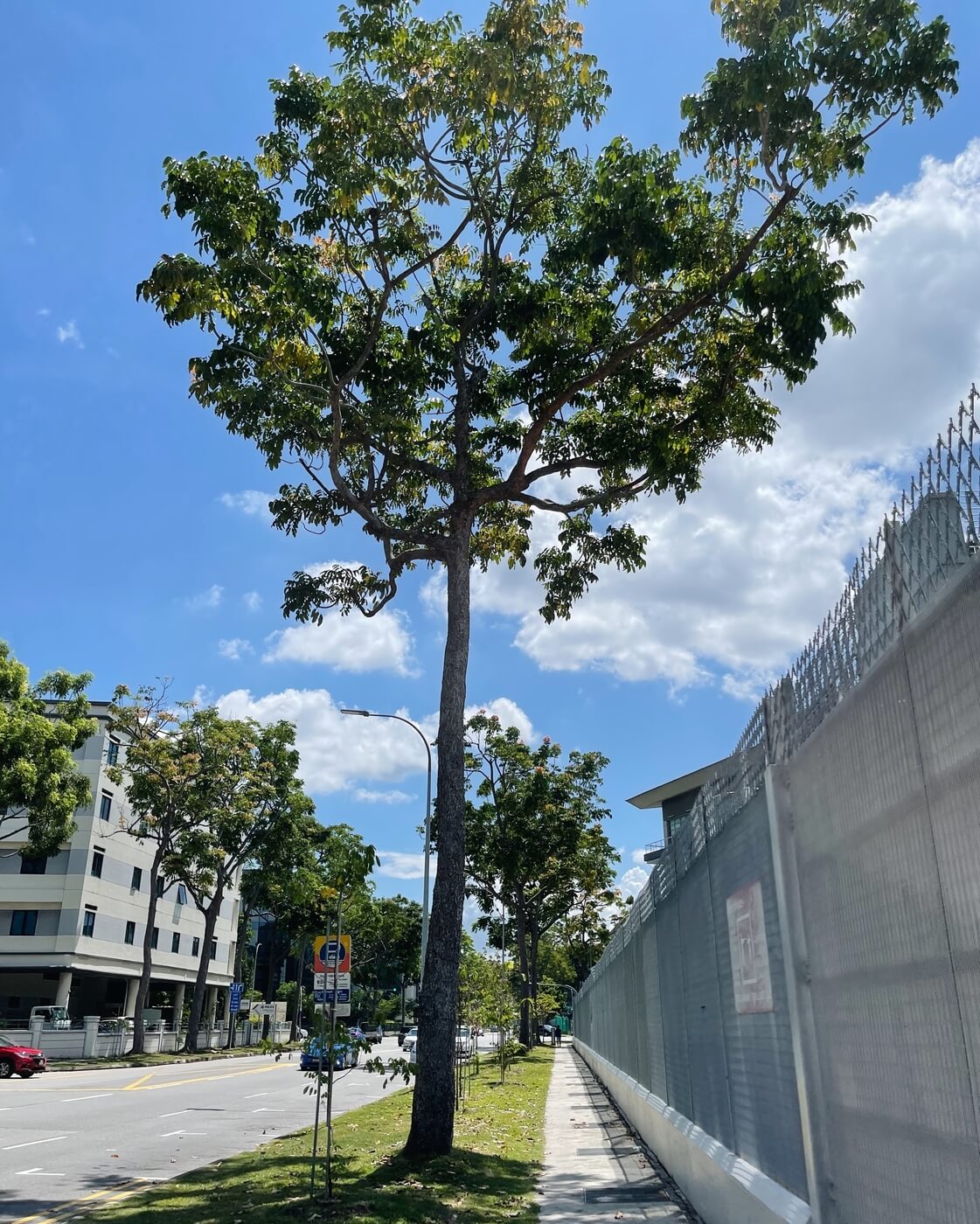 Step 3: Book your Basic Theory Test (BTT) date and Induction Programme
As soon as your account is created, start checking for the dates for BTT and Induction programme. Like everything else in this driving school, they get booked super fast.
BTT Internal Evaluation
The internal evaluation is a mock test that you can do at CDC campus. It's not necessary, but you're required to book it anyway as a student of CDC. You don't have to turn up, but you'll still be charged so might as well go for it and get extra studying done. I suggest to group the internal evaluation with one of your lessons, so you don't have to keep going back to campus.
Induction programe
The Induction Programme, unfortunately, was one of the most unnecessary thing ever in the entire CDC Syllabus. They just orient you to the car and how to book classes in CDC, but you already know all of that by this point. Unfortunately, it's required.
Step 4: Book driving lessons and simulator classes
As soon as your account is created, start checking for any available lessons! They are REALLY hard to come by, but here are some tips:
Tips on Booking driving lessons at CDC
The classes are released on the 18th of every month at 10pm. It will be mad house once the classes are released (it's like booking a ticket to a popular concert), so be ready in front of your computer / phone 5 minutes before 10pm, and make sure you're logged in to your account BEFORE 10pm. Once 10pm hits, the website will be extremely slow (like trying to get tickets to popular concert) but just keep trying anyway. Book as many classes as you can for the next month. I suggest booking minimum 2 classes per week.
Keep in mind you can reserve multiple classes at once (up to 10 a month) before "checking out". And you should do that to speed things up - click on as many car icons as you can, and check out in one go in the end.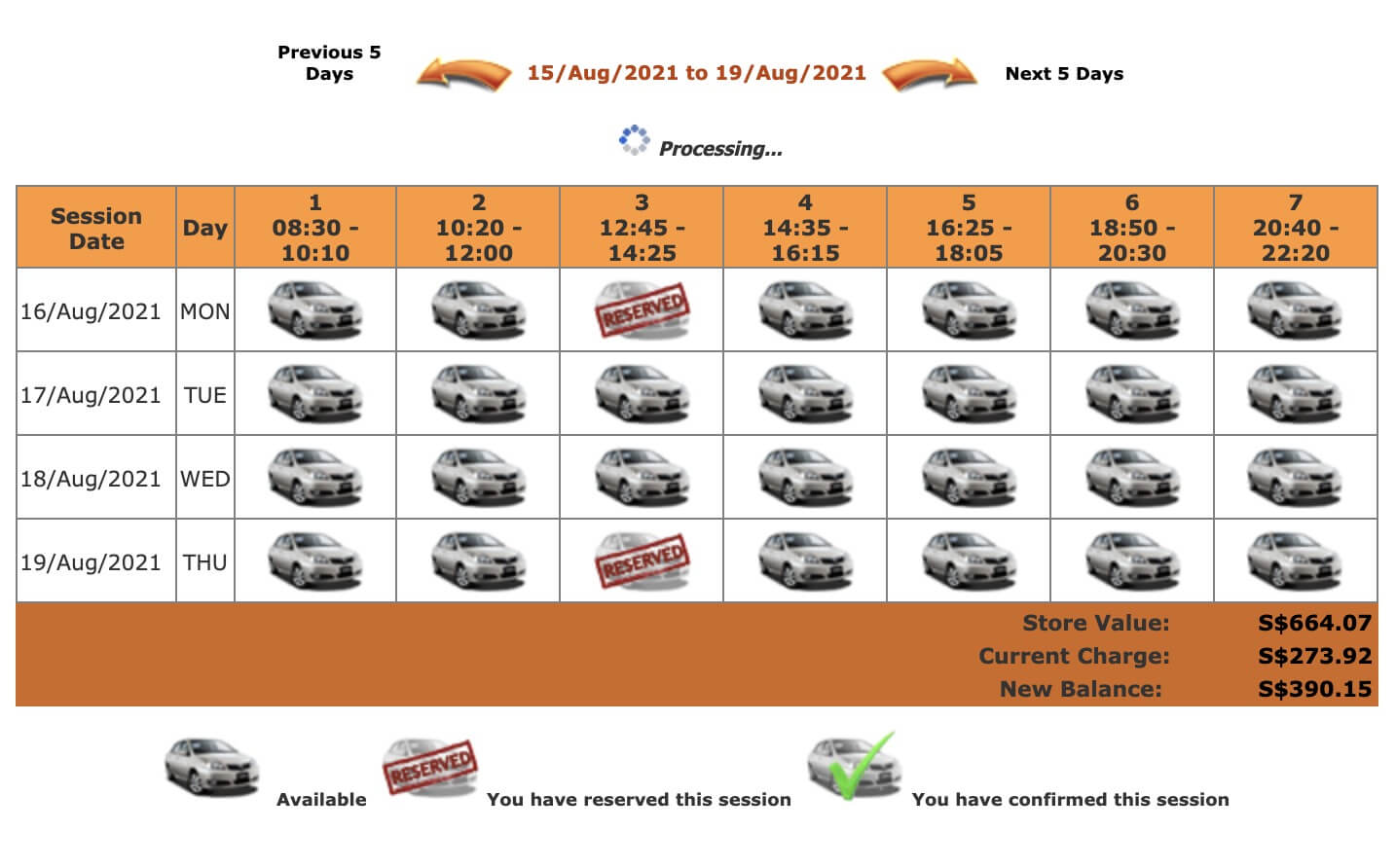 This was something I didn't realize before, so I kept doing this silly thing of adding one class and checking out one by one, which results in me barely booking 4-5 classes a month because I was super slow. However, be mindful that CDC will only hold the classes for 30 mins so make sure you check out and pay before 30 minutes are up!
If you still didn't get the slots you want, you can still check the website every now and then. People do cancel, and you might just luck out and snatch their spot. Or, CDC might decide to release some slots off-cycle. I got lucky once and happened to be online while the classes are being released and I was able to book all my lessons that month without having to compete with everyone else.
Lastly - Session 1, 3 and 5 on weekdays are off-peak and cheaper. They cost $68.48 vs $77.04 for peak sessions.
Simulator classes
Simulator classes are a requirement from the traffic police and can only be booked after 5 driving lessons. Book this ahead of time because the slots are extra hard to come by. And this one is really important too, because if you haven't completed 3 simulator classes, you can't book your practical test later on.
The simulator class looks really cool - you sit inside a car simulator with a wide screen that wraps around your vision, and you try to complete one test route.
However in my case, I had to apply to be exempt from simulator. I've always had issues with VR as it makes me extremely nauseous. I've also had issues with motion sickness - being on a boat, or just being driven around in a car, will make me vomit. So I had a feeling I was going to feel sick after, and sure enough… I did. I felt really sick I could barely complete one simulator session and had to forgo my next one, which I stupidly booked right after the first one.
I flagged it to the instructors and they gave me a form to be completed by a GP, exempting me from the simulator classes.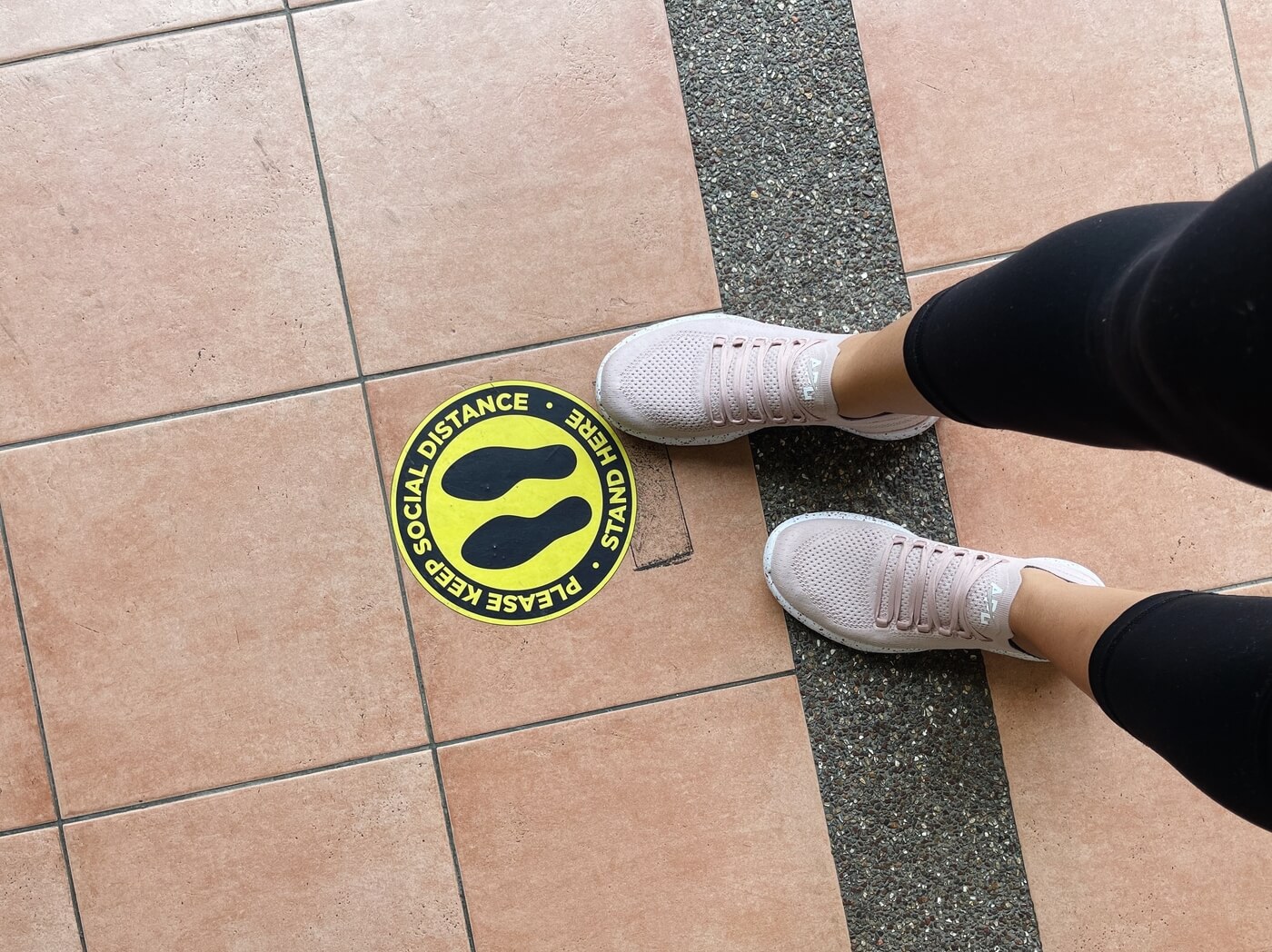 Step 5: Study, pass the BTT and apply for PDL (Provisional Driving License)
BTT consists of 50 questions, and you need to score 45/50 to pass. The theory tests all seem overwhelming at first, but if you take enough mock tests you'll start to memorize the answers and you'll pass easily. The BTT book is also a free PDFs from the traffic police that you can read to prepare yourself.
Take ALL the mock tests online
I used TP Test which is free and easy to use. Just take the test as many times as you can. If you sign up and view your profile, you'll notice there is a section called "Coverage". This shows how many questions you've taken - I suggest taking this until you have 100% coverage and you pass all of the questions. I honestly think they are responsible for my 50/50 score on BTT.
Take mock tests at CDC portal
You get 4 x 50 minutes sessions for free, and you can take as many tests as possible during the 50 minutes. Remember to note down the timer and sign out after each sessions, if not, you might lose your credit. I suggest taking the CDC mock test only after you've exhausted the questions on TP Test.
Apply for PDL online
Once you've passed BTT, apply for your PDL online! This step is super easy and cost $25, just go to SPF website and apply for PDL. Make sure you do this before your next lesson. Otherwise, the instructor cannot bring you out of the school and you'll be stuck doing your lessons inside the circuit. Screenshot your PDL and save it somewhere accessible, as the instructor will ask to see this before s/he can take you out to the street.
Step 6: Book your Final Theory Test (FTT) date
As soon as you pass your BTT, book your FTT date! Passing the FTT is the same as BTT - just take enough mock tests and you'll do fine. There are more tricky questions on FTT than BTT though, I think I got 46/50 and I had no idea what I got wrong.
Step 7: Take your driving lessons
Now all that's left is to take your driving lessons! Remember to wear closed-toe shoes, bring your book along to every lesson and be ready to show your PDL.
Try to book around the same time slot each time you take your lessons. This way you'll get the same set of instructors each time, which is good for continuity. If there are instructors you don't like, you can call CDC and request to block that instructor from being assigned to you in the future. Do not feel bad for doing this, after all you're paying $68-77 per lesson. I did this with three of the instructors who were assigned to me. Their teaching style isn't very effective for me.
Step 8: Book your enhanced learning classes
After you've completed Module 1 of your driving lesons, you can book the following enhancement lessons:
Vehicular Pre-operative Check (VPC)
As someone who was totally unfamiliar with cars and how they work, I found this session very useful. They go into the specific of what's inside the car bonnet, what to do when an engine overheats, how to change tire, how to fuel up, and other car maintenance. If you already know these things, it could be boring but I for one am glad CDC is teaching this to all their students.
Learner Driver Competency Screening (LDCS)
This was an interesting one to take. You drive around one of the test routes with a camera all around you, recording your every move. Then, at the end of the screening, the instructor will give you a list of pointers on what you can improve regarding your driving skill. For example, he might have noticed that you didn't check your mirror as frequently as you should. I suggest taking this one when you're nearing the end of the journey, a few weeks before you take your practical test.
Step 9: Take the driving practical test
The cost to take the driving test is only $33.00, but CDC will lump it with a test vehicle and warm up session, which is $289.97. Basically each time you take the test it will cost you $322.97!
When you first get to the campus, you'll proceed to the warm up test room, where they will assign you an instructor for the warm up session. You'll then drive around the circuit, enjoying priority as other lesson cars will need to yield to you. After the circuit, you'll drive outside for one test route, before coming back to the campus and waiting for your actual test.
You'll need less than 20 demerit points to pass the test, and YES you will be tested on every item in the circuit. So make sure you're comfortable with everything on the circuit before you book the practical test. I'll do a separate post on tips on how to pass.
Step 10: Finally, get your driving license!
Once you've passed the test, your CDC account will be closed and all your balance will be refunded via PayNow. Make sure your bank account is connected to your phone number! After leaving the driving center, you can go ahead and apply for your license at the Singapore Police website. It will cost you $50.
And that's all! I hope this post helped you out.