Two years ago, we bought a property. What an exciting milestone! And with it, came all sorts of adulting responsibilities. Yay!
I experienced, for the first time in my life, what it feels like buying my own furnitures. While I had no idea what I was doing, luckily we have been happy with what we've bought so far. But there is one purchase that we've always regretted: the sofa.
Don't get me wrong, nothing is really wrong with the sofa we got. In fact, it looks absolutely stunning. But… it just wasn't the right one for us. When we bought the sofa, we were only able to view the L-shaped sofa when we wanted to get the 3-seater version. In the end, the size wasn't quite right for us.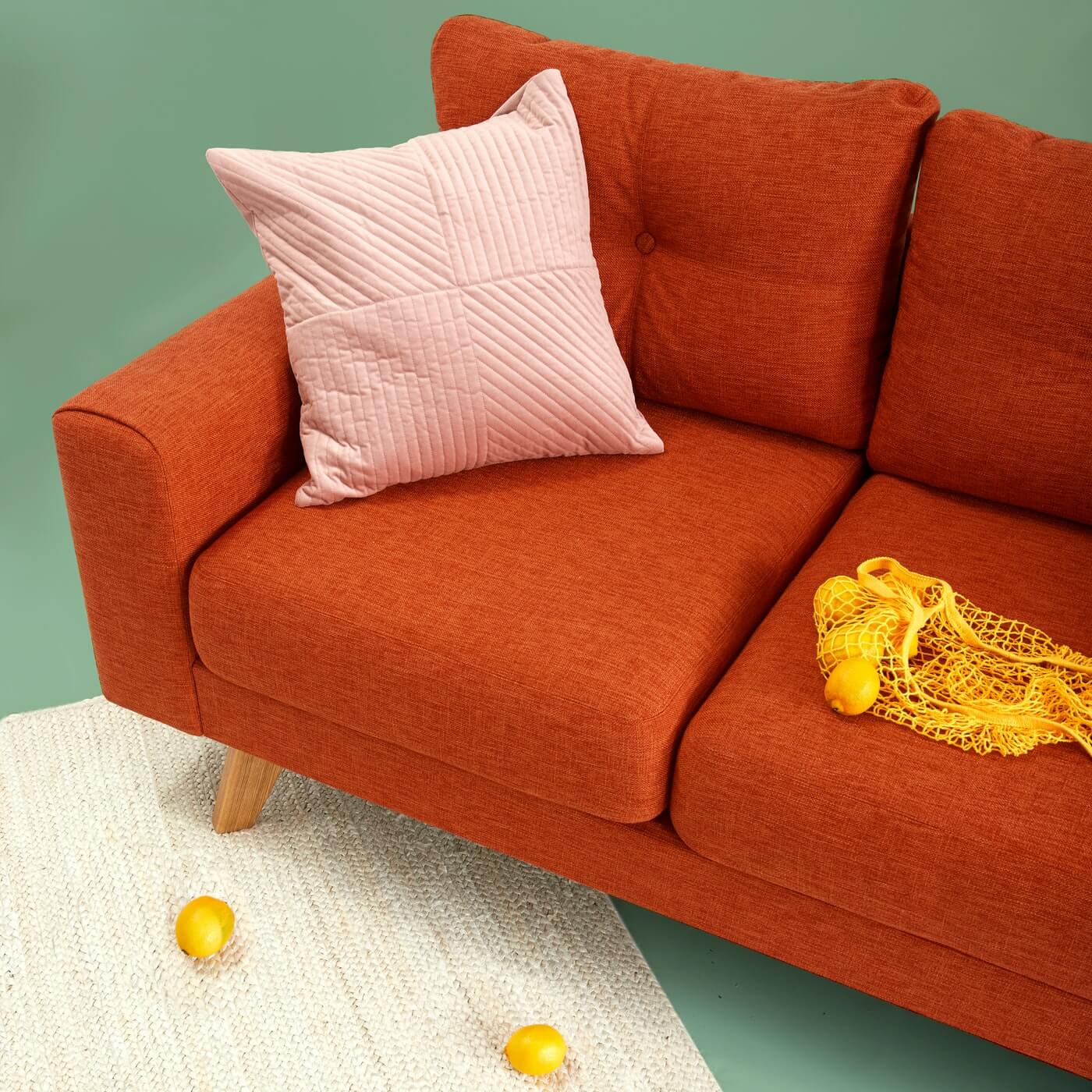 Luckily, we managed to sell the sofa without too much of a loss (it was in pristine condition). Once the buyer committed, I immediately went on the hunt for the perfect sofa for us, and as a result learned a lot of information about buying a sofa.
And what good is knowledge when it's not shared? Thus, I've decided to write down what I've learned should be taken into consideration when shopping for a sofa.
1. Pay close attention to sofa measurements
This might sound like it's obvious, but did you know there are more to sofa measurement than just length, width and height? These are some of the important measurements you should pay attention to: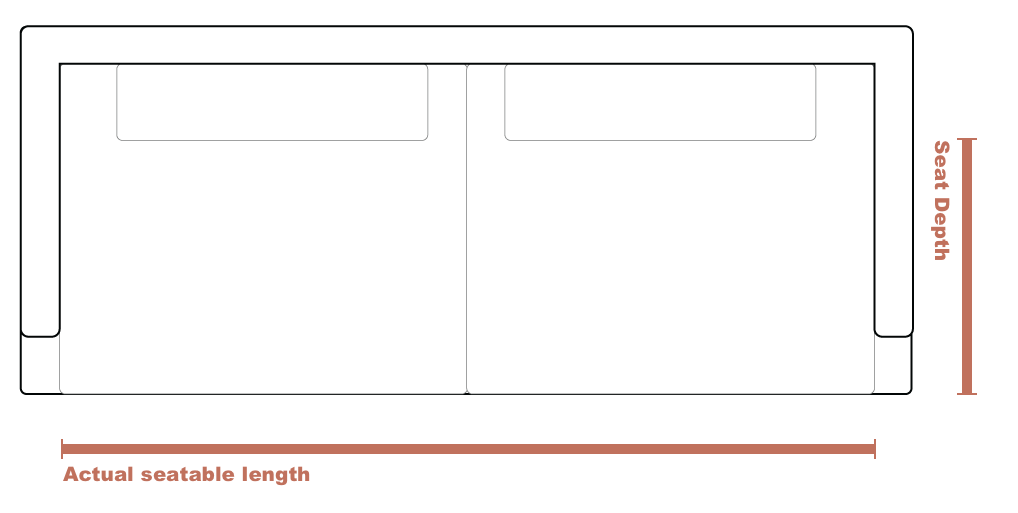 Measurement 1: Seat Depth
Seat depth is the inner width of the sofa from the back of the sofa to the edge of the cushion. It's important, because it determines what I like to call the "loungeability" of the sofa.
This was something I had never ever known to be a thing, until I realized the sofa we purchased had a medium seat depth of 52cm. We've learned that we much prefer sofas with deep seat depth, 60cm and above, so that we can lounge around the sofa while watching TV. For me particularly, I like to sit with my feet up on the cushion, and well… that sort of activity is best performed when the sofa has a deep seat depth.
Measurement 2: Actual seatable length
Actual seatable length is the inner length of the sofa, measured from armrest to armrest.
It's customary for a furniture seller to state the overall length of the sofa, but you should pay attention to the actual seatable length. This is because different model of sofa has different style, so depending on how thick the armrests are or whether it has extra cushions on the sides, it will affect the seating area.
For example, the length of sofa we had was 197cm, but the actual seatable length was probably only 150cm. In comparison, our new sofa is 224cm, but the seatable length is 200cm! My husband can now lie across the sofa without having to fight for space with me.
Measurement 3: Around your house
Aside of the sofa itself, you'll need to consider the measurements of your house, for delivery. If you live in an apartment, will the sofa fit in the elevator? What about your doorway? or the hallway? Try to picture the journey of the sofa coming into your house and make sure it all fits.
FYI, for a regular elevator in Singapore, the maximum sofa length that can fit is usually 230cm.
2. Fabric type for the cushion cover
This wasn't something I was particular about, but my husband was quite choosy about it.
Most sofas are going to be made of a blend of fabric. Consider your lifestyle and see which one you value most - ease of maintenance, comfort, or aesthetic?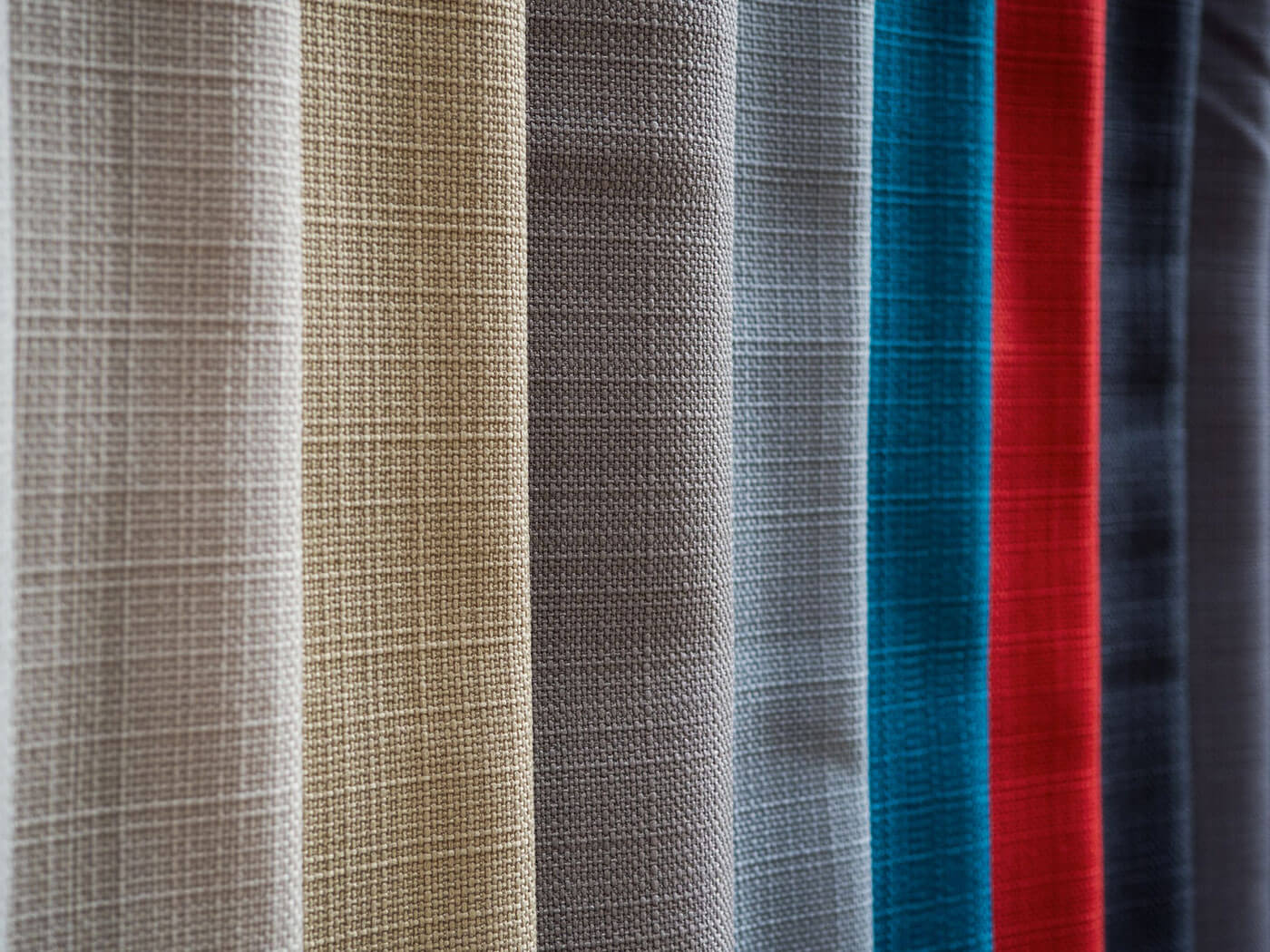 If you're looking for ease of maintenance, see if the cushion covers can be taken off, and whether it's washable either by washing machine or dry cleaning. If the cushion is part of the sofa frame, you'll need to get it professionally cleaned, which is neither easy nor cost-effective. It's also important to note that certain fabric, such as polyester is usually more stain repellent.
If you're looking for comfort, you'll want to look for natural fabric such as 100% linen. They are soft, cooling, and gets more comfortable with age. However, they tend to be costly and wrinkly due to the nature of the fabric and might affect the aesthetic of the sofa.
3. Warranty / Post-sales services
It's important to suss out the store you are buying from and what kind of warranty and post-sales services they offer. If there are anything broken, will they be willing to repair it?
This happened to one of the sofas I've had in the past. The spring inside broke and started poking out from below the sofa. Thankfully the store I got it from was great and fixed the sofa right away.
4. Resaleability
This might not be something everyone need to consider, but perhaps if you know you like to change your furniture around, or if you're renting and might sell the sofa when you move, it's good to think about whether the sofa will actually sell.
Usually, buying a from a well-known brand makes it easier to sell, but you might need to adjust your expectation on how much you can sell it for - no one wants to pay near retail price if they can just pop over to the store and get a new one. In that sense, IKEA couches are generally a safe bet for ease of selling and you won't lose too much money even if you sell it at a fraction of the cost.
I am so glad I bought a beautiful couch from a locally well-known brand, which was one of the few reasons I think the sofa sold without much loss.
My experience buying sofa in Singapore
I checked out quite a few stores - IKEA, Castlery, HipVan, furniture shops at Tan Boon Liat… but in the end, I found the sofa I loved from Originals.
For record sake, here are some of the sofas I was considering:
Sofa 1: Kivik from IKEA
Kivik is a crowd's favorite. I know many friends who have bought and loved Kivik. I've gone to the store and loved it too - it has ample seat depth and it came with a matching footstool with STORAGE.
But in the end, I didn't go with Kivik because it has thick armrests and looks bulky without legs. My living room is small, so I needed something more "airy".
Sofa 2: Ethan from Castlery
I've bought some furnitures from Castlery before and loved their post-sales service. While I really like the comfort of Ethan sofa, unfortunately the actual seatable length of this sofa is short on the 3-seater type - only 145cm for a 200cm long sofa. It also only came in Dark grey, which is not my preferred choice of color. I wanted something light and neutral.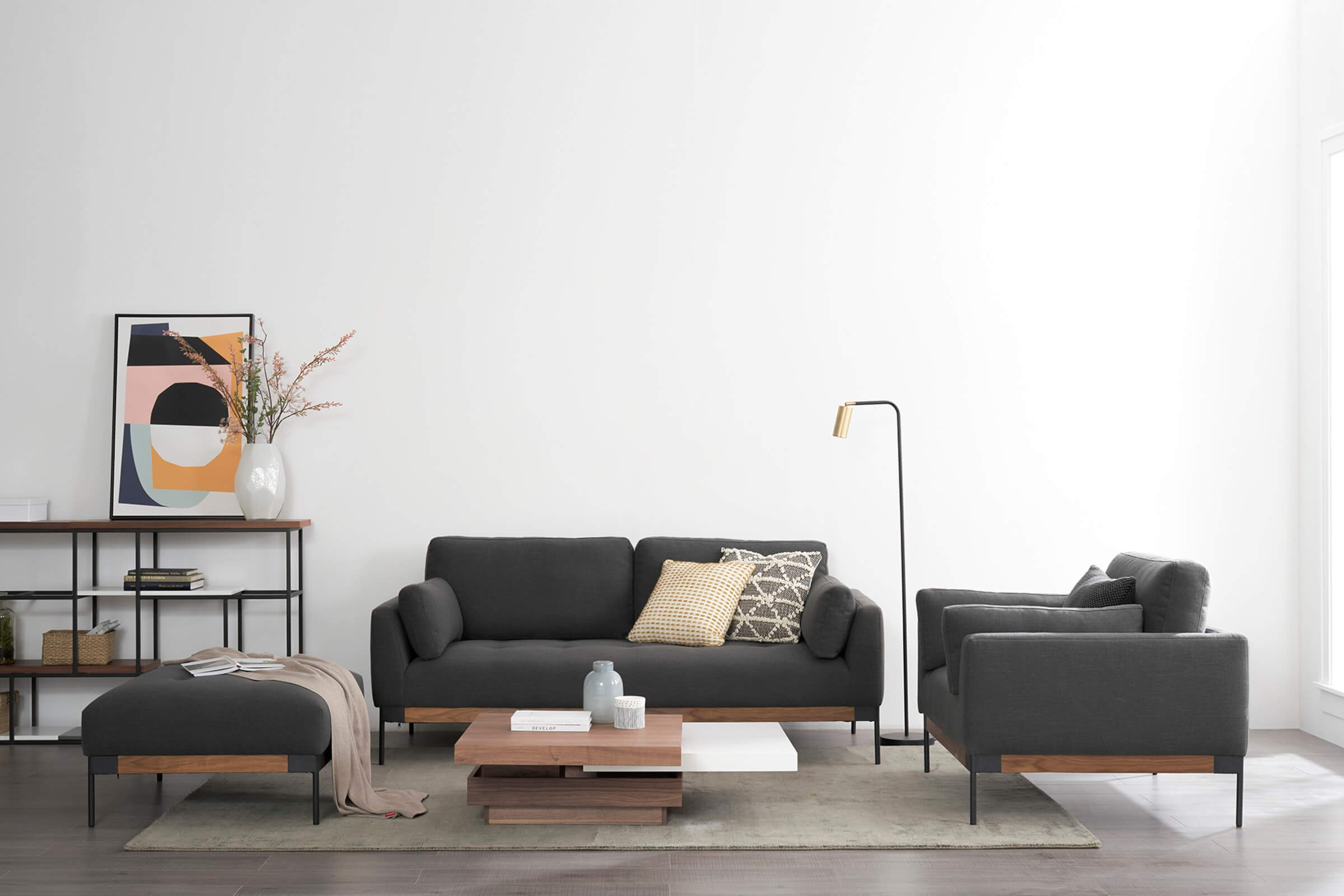 Sofa 3: Opia from Originals
This was the sofa I ended up purchasing. I thought long and hard about it, because it's also the most expensive out of the options we liked… by a lot. But, I've searched for an acceptable alternative, and nothing came close.
In the end, I have to admit that Opia ticked all the boxes: it was the right color, the right armrest thickness, the right seat depth and the right seating length. On top of that, it was also very comfortable! I know, because I sat and shamelessly lounged around on the sofa in the showroom for an hour while waiting out a freak thunderstorm.
Oh, and I have to add that the service from Originals have been great so far!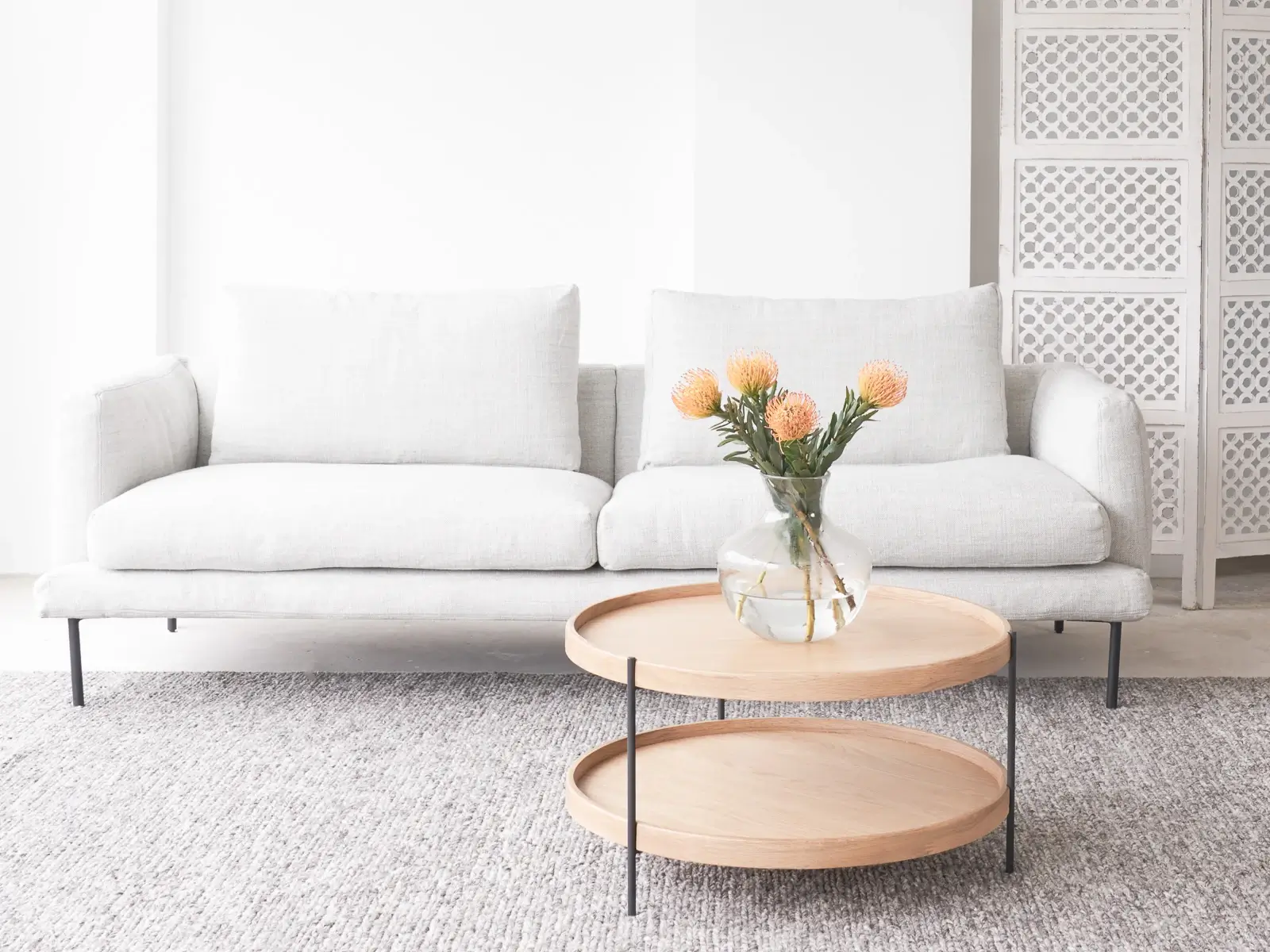 And that's all I know about buying a sofa.